What comes to your mind when you think about 'PR'? 
Media?
Celebrities? 
Publicists calling you from their New York office on tiny black flip phone
Let's be real.
PR has a reputation.
It's fun and hot and feels important.
But I have news for you, while PR IS fun, hot and important, it actually has more substance to it than you may realize. 
PR is short for
p
ublic
r
elations. It's literally about how you relate to the public.
And to me, it's not just about how you RELATE, but about how you CONNECT. 
If you've been spending your time setting up your online shop, building your business, serving your clients, focusing on sales and are ready to reach more people,
you're ready to get press
.
You might be feeling like:


I HAVE SO MUCH TO SHARE but no one to share it with. You have a small, but might list and a great little community but you know your message is meant for the masses.
I WANT TO SHINE but I don't know HOW to get there. You know your work is good enough to be shared on big platforms, you're ready for that television coverage, you want to be featured, but getting there from where you are feels hard. You need a map. And a supply list. 


TIME IS MONEY AND MONEY IS TIME and I want to get more leads but I'm so focused on serving my clients I don't know how to build pitching and PR into my business. You need a way to jump into the game without it becoming your new full time job. 
Introducing, IMPACT + INFLUENCE
An online course that teaches you how to strategically pitch yourself to the media so you reach a wider audience, build your platform, create more impact, and in turn, grow your business. 
Inside of Impact + Influence, you'll learn:
The power of PR, why your message matters, and how to convey your thoughts to the media for maximum impact

My

step by step pitching process

so you overcome the fear of pitching, build confidence, and regularly send out pitches that get accepted

How to hone in on your message

so the people reading your pitches are immediately intrigued and audiences lean in when they hear you speak and read your words

How to effectively share your story so

people want more and take the next step

to get more information about working with you and/or buying your product or service

How to efficiently research the best places to pitch to so you're

not wasting your precious time

The formula every pitch needs

to get a producer from "maybe" to "YES!

"

The art of building relationships with journalists/producers/podcast hosts

so instead of a one time thing, you're building solid, mutually beneficial relationships that gives you more and more opportunities

How to accurately

measure your success

so you can see the ROI of PR in your business

How to

repurpose your pitches

and leverage your media coverage after it's happened (it's like compound interest, baby!)

How PR can directly help you

increase your profits
IMPACT + INFLUENCE includes:
SELF STUDY MODULES you can watch at your own pace
PITCH TEMPLATES so you can get your pitches out there with our proven scripts
PRIVATE FACEBOOK GROUP where you can build relationships with other students and have direct access to ask me your pitching questions
WEEKLY OFFICE HOUR CALLS with a Lead Publicist to help answer any pitching questions you have
PLUS...special limited-time bonuses include:
Bonus #1: On-Demand Workshop: How to Pitch Contributor Articles for Business Insider, Fast Company, and Inc: This on-demand workshop goes into detail on how to pitch contributor articles to 3 prominent media sites. I+I teaches you how to pitch to be quoted in articles and editorial pieces but we don't go in depth with pitching contributor articles where you need to use a slightly different strategy. ($129 value)


Bonus #2: Loaded Pitch Library: 25 Examples of Real Pitches That Were Featured by the Media: This bonus shows you real life examples of pitches we have used to pitch our clients and that ended up getting a YES and were featured on the media.
This is a mix of of podcast pitches, editorial, HARO submissions, contributor articles, tv pitches and more. ($99 value)
Bonus #3: How to 3x Your Monthly Income by Offering PR Services: This training is for any Virtual Assistants or aspiring publicists who want to start offering PR as a service but don't know how to get started. I+I teaches you the foundations of PR and how to pitch but this bonus training will teach you the business side of offering PR and serving your clients well. ($129 value)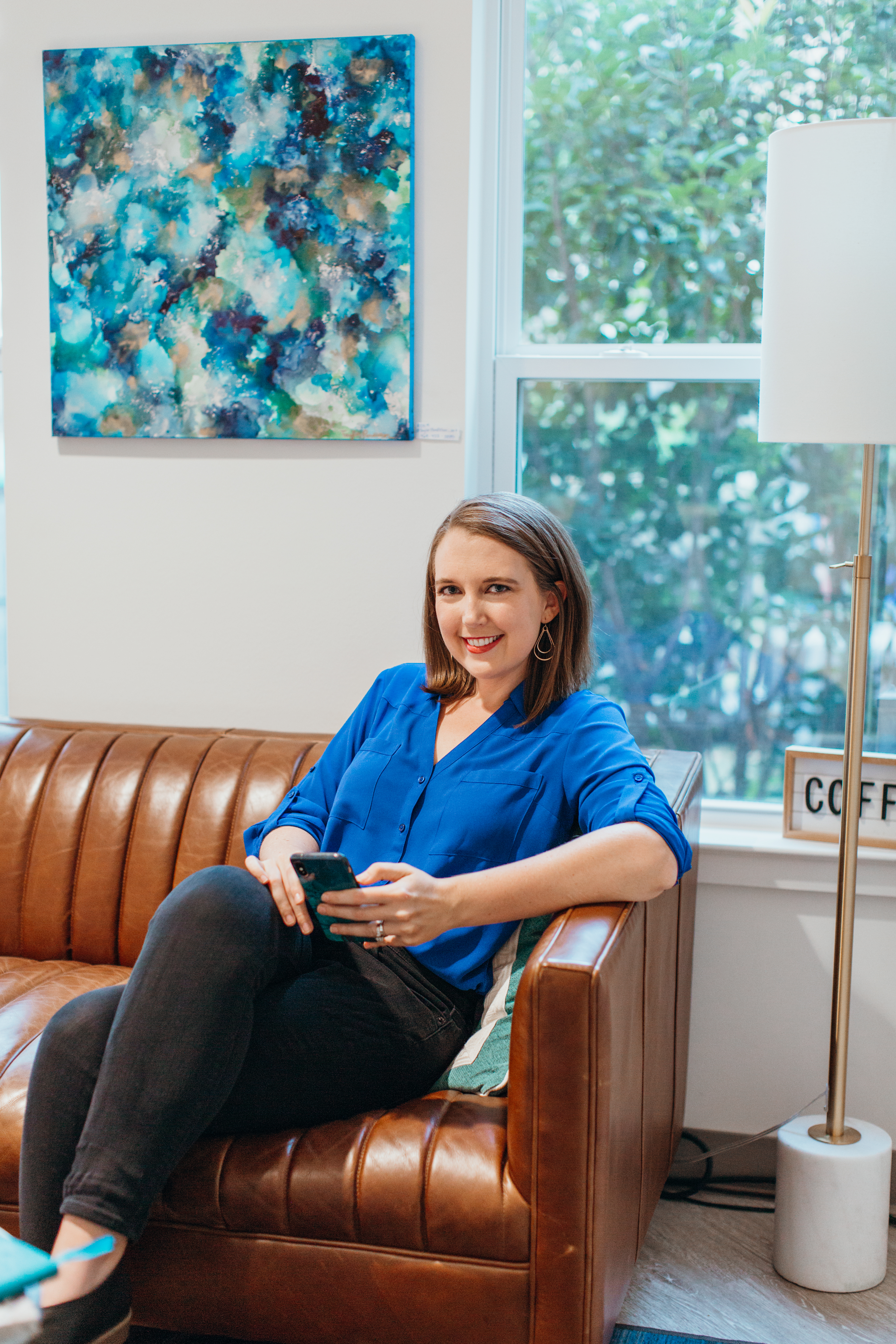 Hi, I'm Brittney, PR Strategist and creator of Impact + Influence and guess what, my business is about more than money too. 
For me, business is all human connection. It's about getting to know and see each other and how we all create ripple effects by sharing our messages. 
I work with online business owners who are ready to get more attention not for their ego, but because of their purpose.
My clients are purpose driven and determined to get the word out about what they care about because they know the world needs their voice. 
But, getting your voice out there isn't always easy (especially if you're trying to expand out of your current echo chamber.) And that's exactly why I created Impact + Influence because this isn't rocket science. 
You CAN leverage the power of PR, you just have to know HOW. 
You've got a message to share and I want to help you reach the masses.
Let's do this, together.
Learning about PR is about more than just pitching. 
It's about learning how to leverage media to connect with your audience. 
Why?
Because I know you didn't start your business JUST to make money.
You started it because you care.
Because you have something to say.
Because you want to HELP PEOPLE. 
A glimpse at the course curriculum
Watch what Nicole Jackson Miller, founder of the CEO Roundtable, has to say about Impact + Influence
Feedback from our students...
"Brittney's Impact and Influence course was just the medicine I needed! She kept it simple enough to ensure nothing was overwhelming for FT, 6 figure business owners but yet got right to the (vegan) meat in the weekly videos.
It was a perfect balance of understanding why we were doing something, different ways/perspectives on each topic for context and then the steps to go do it.
I really appreciated her done for you tools + templates. It's great not to have to reinvent the wheel and to be able to focus on our personal touch for each pitch.
Not to mention our FB community was delightful and I loved the other women in the course. Great to support each other and bounce ideas off of one another.
Solid value and if you're looking to uplevel your PR game, Impact and Influence is NOT to be missed!"
Johanna B. Voss, Influencer Agent
Watch what Jamie DuBose of Zenplicity Now has to say about Impact + Influence